In designing meaningful experiences, Juggernaut provides solutions to our clients' needs through our three branded service groups: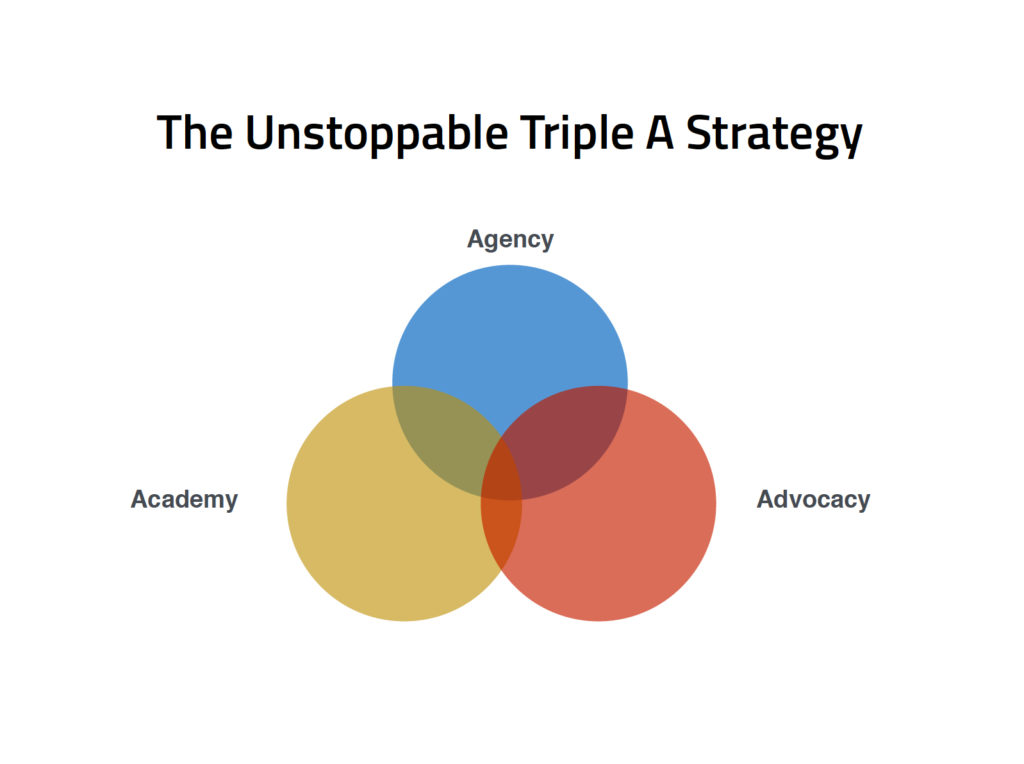 Agency
Juggernaut Media is a full service creative and marketing agency specialising in identity, design thinking, strategies, brand communications, and media.

Identity is the core of everything we do – in life and in business. Juggernaut helps individuals and organisations discover their true identity and amplify it through our specially designed tools and customised programs such as customer journey mapping, communication audits and brand campaigns.
Academy
Juggernaut Innovation Centre's mission is to provide space and time for teams and individuals to be inspired and challenged, to learn by doing and strengthen their ability for creative problem solving. It aims to inspire people and teams by organising thought-provoking events and lectures, training and personal coaching programs to help organisations build the necessary capabilities, culture and mind-set using Design Thinking tools and methods.
Our aim with the Juggernaut Innovation Centre is to create an open network to facilitate and inspire a rich conversation between creative thinkers and doers. We strive for a learning community that has a positive impact on people's lives, careers and our ever-changing world.
Advocacy
Juggernaut United aims to bring innovators, design thinkers and thought leaders to
inspire collaboration to help solve complex challenges for the greater good. As we design meaningful experiences and create joy, we transform lives.